Orlando Travel Guide | Top Attractions, Travel Essentials, Tips & More
Contents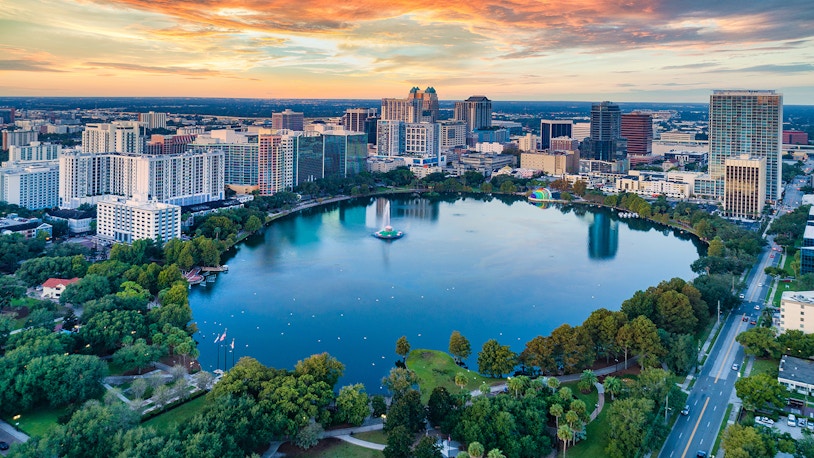 Travel Essentials in Orlando
Language: English Language
Currency: U.S. Dollar | $
Time Zone: Eastern Standard Time | EST
Country Code: +1
Socket Type: Type A & B
Emergency Numbers: 911 for all emergency services
Frequently Asked Questions About Traveling To Orlando
What are the best things to do and see in Orlando?
Orlando is known for its many theme parks. Expect to spend an entire day at each park. Orlando is also known for its nightlife. You should experience it at some of the best clubs in the city.
How much does it cost to visit Orlando?
For a single person, a 7-day trip to Orlando can cost around $2273. The price might increase, depending upon the different theme parks you visit and the kind of accommodation you choose.
What are the must-visit places in Orlando?
Walt Disney World Parks, Universal Theme Parks, SeaWorld Orlando, Discovery Cove, Legoland Florida, Lake Eola Park, Orlando Eye, John Kennedy Space Center, Cape Canaveral, KSC museum, and Crystal River National Wildlife Refuge are some must-visit places in Orlando.
What is the best time to visit Orlando?
Orlando has a pleasant climate from September to November. These are popular among visitors as well, so you might see a lot of crowds. Avoid visiting in summer as the temperatures can be high.
What should I avoid in Orlando?
Photography and smoking are restricted in some places in Orlando. Beware of fraudsters selling tickets to top attractions. Only buy from official or reliable websites, and physically at the counter.