The Complete Guide to Visiting Gatorland in Orlando
Contents
Gatorland is about much more than just alligators as it packs in plenty of excitement, entertainment, and adventure to keep you hooked from the get-go. Read on to plan your visit to Gatorland and find out all the essential information you need like timings, things to do, visitor tips, & more!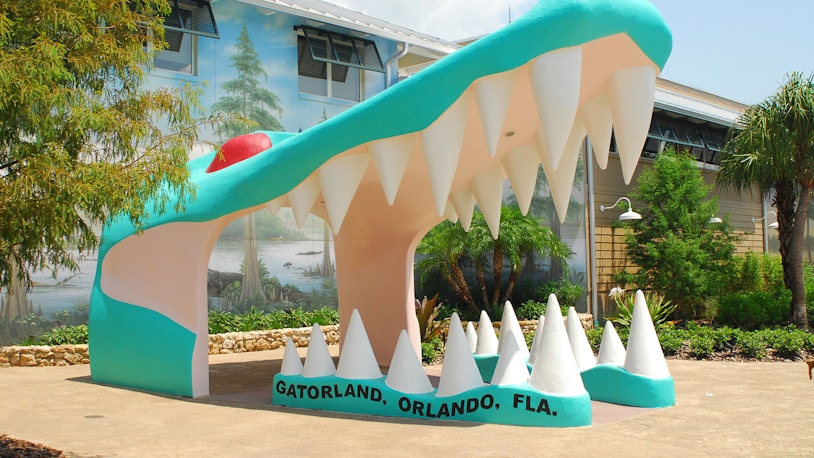 Gatorland opening hours
Timings: Gatorland is open daily from 10 AM to 5 PM.
Closed: Gatorland is open 365 days a year. 
Last admission: 4 PM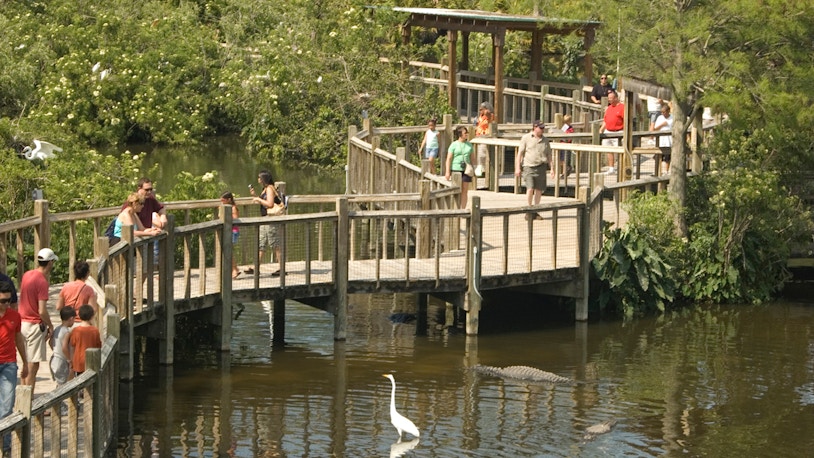 Best time to visit
The winter months are considered the best time to visit Gatorland. As the temperature drops steadily from October to February, the weather gets idyllic for an outdoor visit. You are also guaranteed a more relaxed experience as the crowds are relatively small during this time.
Keeping the tourist crowds in mind, weekdays (excluding public holidays) are certainly better than weekends. Furthermore, skip the notorious Floridian heat by arriving early in the morning long before the peak hours, which start by late afternoon or evening.  
How to get to Gatorland?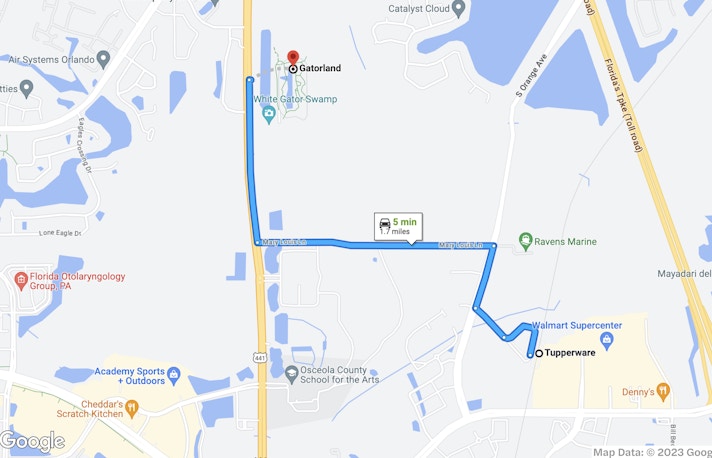 By public transport 
Train: The SunRail P339 will stop at Tupperware station, which is at a distance of 1.7 miles from Gatorland. You can take a taxi from here and reach Gatorland in 5 minutes. 
Bus: Bus number 108 makes a stop at S Orange Blossom Trail and Cypress Crossing Drive. It is the closest bus stop to the attraction and is only 3 minutes away on foot. The bus number 441 is another option however, it will drop you 1 mile away from the park.  
Taxi: You can opt for a local taxi or book an Uber/ Lyft from anywhere in the city to visit Gatorland.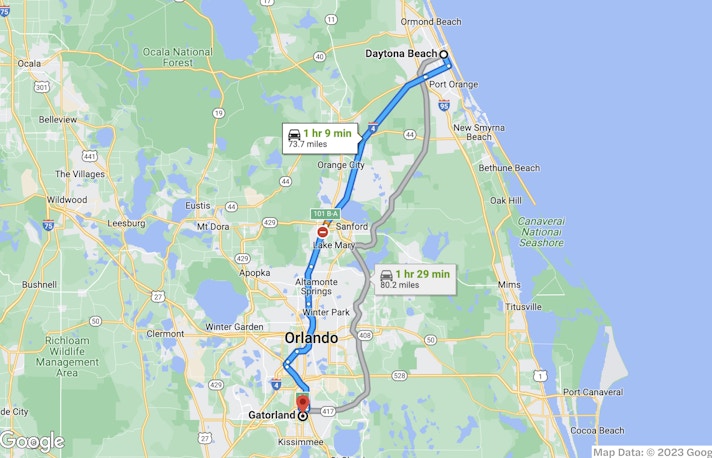 By car
From Daytona Beach: Take I-4 east towards the Disney area and then head towards the airport (417 toll road).
From Lake Buena Vista: Make your way to the Airport Greenway (417) and take the second exit.
From Melbourne: Drive on Highway 192 towards Disney and then take a right towards Orange Blossom Trail.
From Miami: Make your way onto the Turnpike and then take the exit towards Osceola Parkway. 
From Cocoa Beach/Cape Canaveral: Take SR 528 and make your way towards Orlando and then head south on 417. 
Know before you go
Facilities
Accessibilities
Visiting with family
Rules & regulations
Dining
Stay
Nearby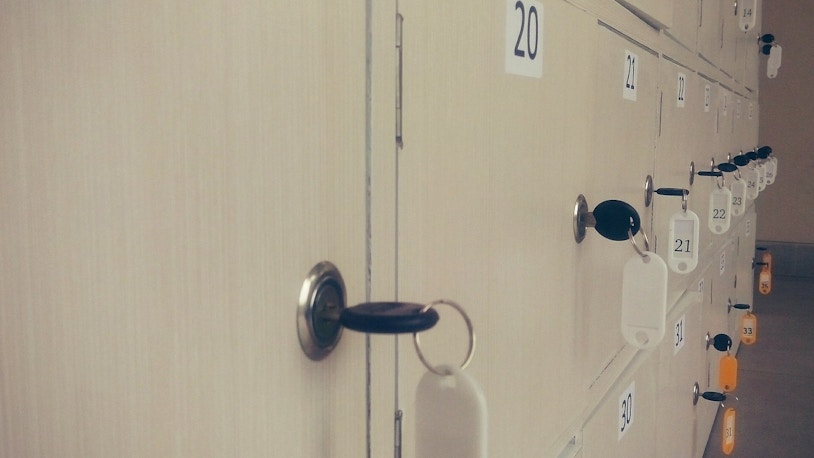 Lockers: There are no locker facilities at Gatorland. So, do not carry large suitcases and baggage during your visit. 
Restrooms: Restrooms can be found at different locations in the park.
Gift shop: The gift shop is available near the park's exit and includes a wide collection of apparel, plush toys, and merchandise.  
Hand wash station: Multiple hand wash stations are planted at convenient places throughout the park.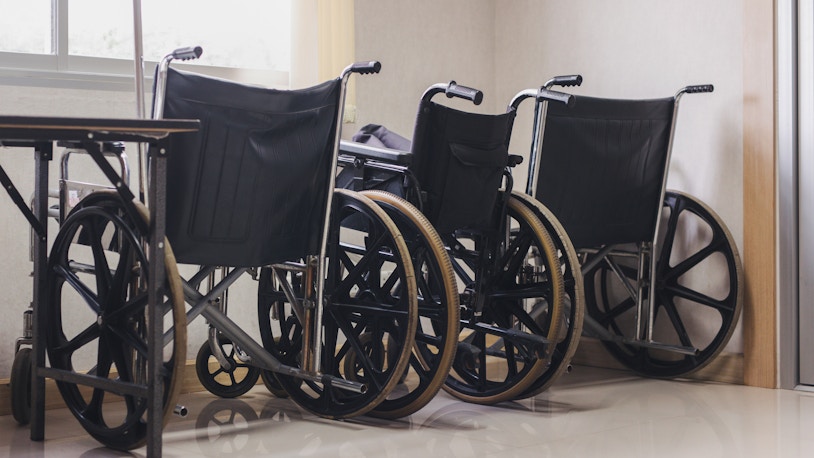 All areas of the park are wheelchair accessible. You can bring your own wheelchairs and ECVs (electric scooters) inside. Or else, you can also rent wheelchairs at $11 for push wheelchairs and $27 for electric ones. 
Please note that a reservation is not needed for the same, but availability is based on a first-come, first-served basis.
If you require further assistance, please contact a member of staff.
Strollers can be rented at the attraction, the price for single strollers is $11, and for double strollers is $16.
Pearl's Good Eats offers kid-friendly food options like peanut butter and jelly sandwiches, kids' chicken tenders, etc. 
Kid-friendly washrooms are present inside the attraction.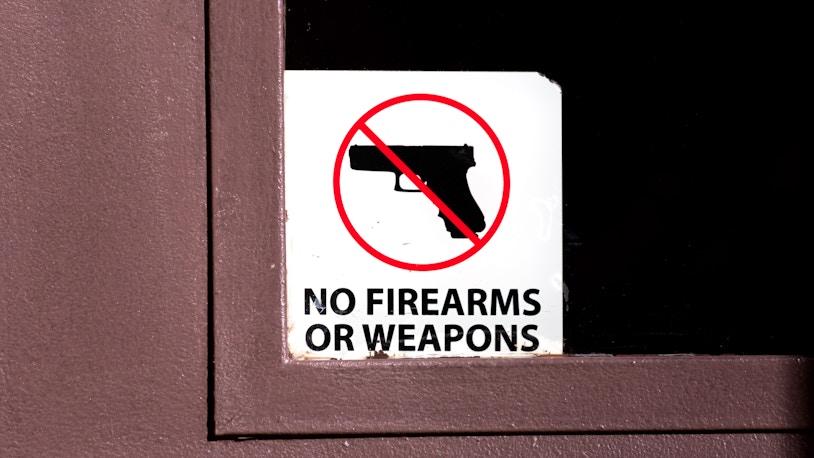 Visitors are forbidden from bringing weapons of any kind inside the park. 
Only trained service animals, who will be kept on a leash or in a harness at all times, are welcomed at Gatorland.
Children between the ages of 3 and 12 years as well as youngsters under the age of 16 years should be accompanied by someone aged 16 or above. 
Visitors must refrain from smoking outside the designated areas in the park.
Any type of food items, including animal feed, picnic baskets, coolers, etc. is not allowed inside the premises.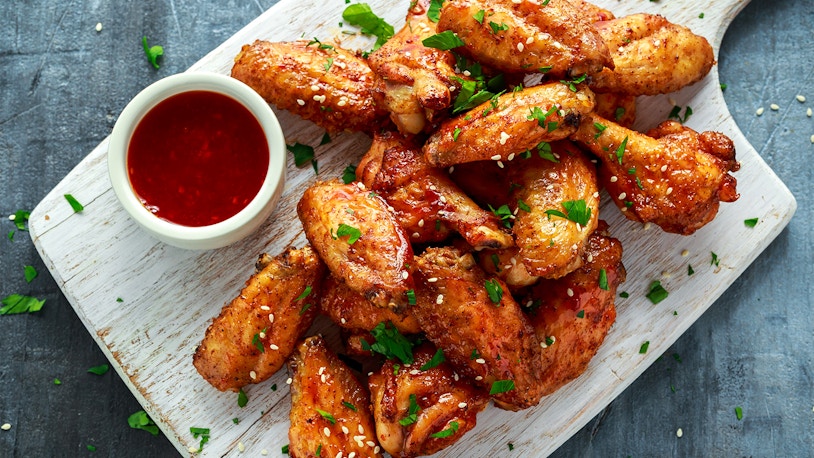 Pearl's Good Eats: Delight in family-favorite staples like chicken tenders, sandwiches, momma's chili, french fries, and ice cream at Pearl's Good Eats. 
Snack Shack: Treat your taste buds with mouth-watering delicacies like the walking taco, ballpark-style hot dog, ultimate nachos, & more. 
Coffee Shop: Coffee lovers can head straight to the Coffee Shop, located next to the Screamin' Gator Zip Line Depot. If coffee isn't your drink of choice, you can opt for either lemonade, fruit smoothies, iced tea, or carbonated drinks.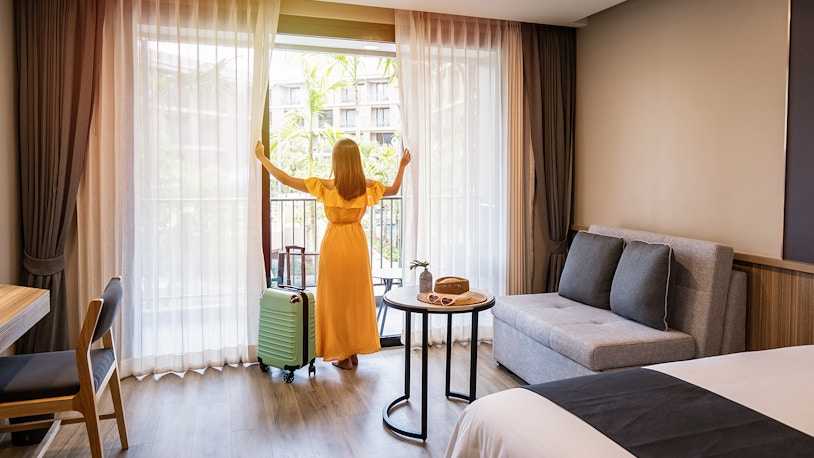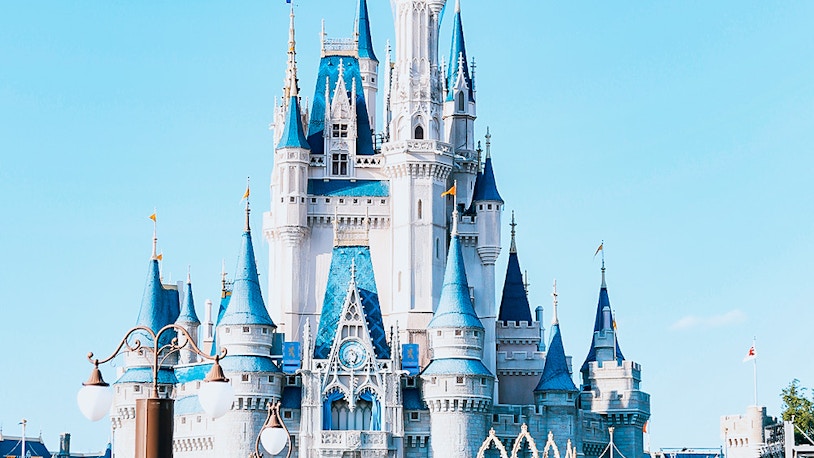 Walt Disney World: The four theme parks (Magic Kingdom, Epcot, Disney's Hollywood Studios, and Disney's Animal Kingdom) and two water parks at this attraction await to transport you into a fantastical world. 
The Wizarding World of Harry Potter: This magnificent attraction is spread across two theme parks - the Islands of Adventure and Universal Studios Florida. Step into Harry Potter's shoes by walking in Diagon Alley, visiting the Ollivanders Wand Shop, and riding the Flight of the Hippogriff.
Kennedy Space Center: KSC has been the launch site of several remarkable NASA missions, including the Apollo mission. Here, you can dive deep into the fascinating history of space exploration and understand how that dream turned into a reality.   
Things to do at Gatorland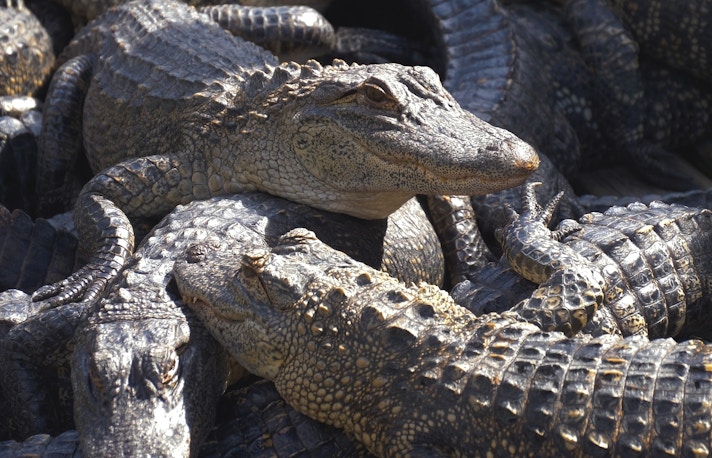 Alligator Breeding Marsh
Spread over 10 acres, the Alligator Breeding Marsh is a surreal sight where you can witness a float of alligators sunbathing, swimming, eating, and even mating. From the safe yet close distance of the walkway, you can observe these enormous creatures up close in their natural habitat. While there, make sure to head to the nearby 3-storey observation deck to get a panoramic view of the marsh and capture some stunning pictures. 
Screamin' Gator Zip Line
Adventure takes on a whole new meaning with the Screamin' Gator Zip Line as you will feel a surge of adrenaline like no other. You will be swinging high between treetops in a 1200-foot-long cable ride that is connected to seven towers and reaches a height of 70 feet. What's more? This ride also includes a perilous bridge crossing made of wood planks.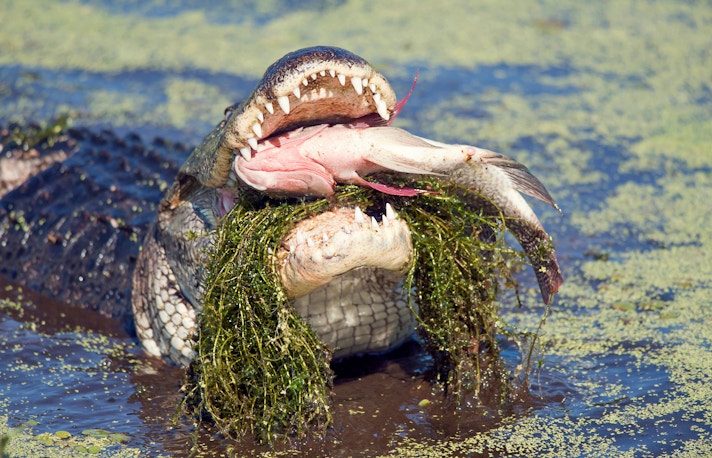 Gator Jumparoo Show
Take your seats at the Gator Jumparoo Show where Florida's biggest beasts will put on a marvellous show for you. The premise is pretty simple: several ferocious-looking gators jump high in the air to snatch food from volunteers. These wild creatures will leave you going 'óoh' and 'aahh' at all the right moments. The show culminates with an awesome finale where volunteers hand-feed the gators from proximity.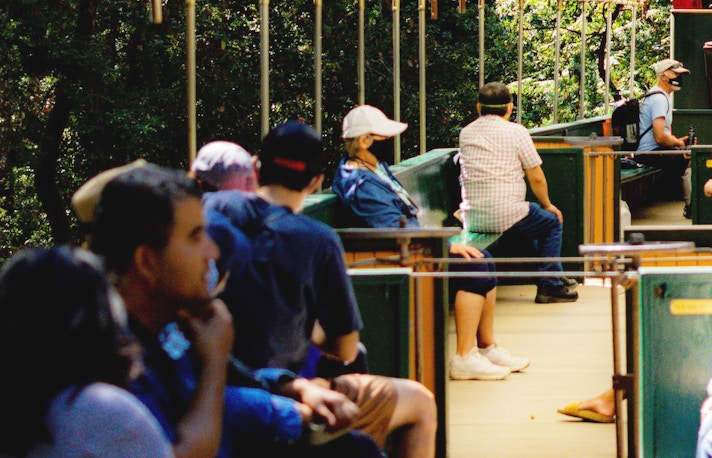 Gatorland Express Railroad
What's a steam engine doing in the middle of Gatorland, you ask? Well, this scaled-down train will take you on a relaxing ride through the alligator breeding marsh and various animal exhibits. Furthermore, it will give you shade from the harsh Floridian sun and teach you about the park's long history as it quietly chugs along its meandering path. 
New Croc Rock Adventure
A fantastic three-in-one experience that is not for the faint-hearted! The New Croc Rock Adventure triples the adrenaline rush and is a thrill-seeker's absolute dream. This adventure starts with a 32-foot high rock climb, then proceeds to a 150-foot swinging cable bridge crossing, and ends with a 350-foot-long ziplining experience.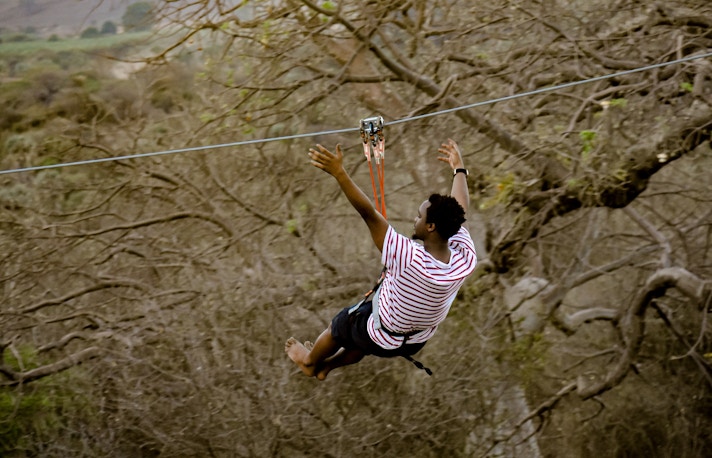 Gator Gauntlet
Visitors with mobility challenges and disabilities have found a new and exhilarating way to admire Gatorland. With the Gator Gauntlet, you can go zip lining above the Alligator Breeding Marsh and bask in the aerial view of the park from 350 feet in the sky. With the sling-like harness, you can glide smoothly along the zip line and watch 130 alligators swimming in the lake below you.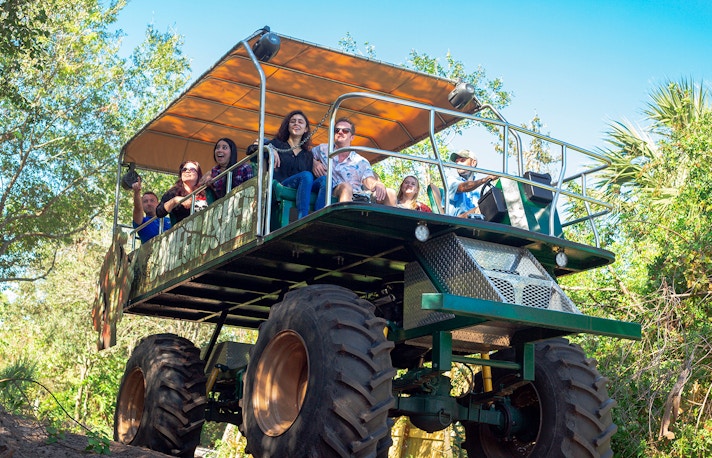 Stomping Gator Out Off-Road Adventure
Step inside Bonecrusher, Cannibal Jake, and Swamp Ghost, three custom-made 
12-foot-high off-road monster vehicles, for an unforgettable ride through the rugged terrain and unexplored parts of the park. You are assured a bumpy ride as the vehicle will literally cross over hills, mud puddles, swamplands, a real alligator graveyard, and obviously, a pond covered with alligators.
Gator Night Shine
Brace yourself for an after-hours adventure that will have you trudging along cautiously across the Alligator Breeding Marsh's wooden walkway under the cover of darkness. With only a flashlight and gator food, for the next 1.5 hours, you will find yourself surrounded by thousands of alligators whose presence will only be known to you by their glowing red eyes shining against the night sky.  
Frequently asked questions about Gatorland
Yes, you can visit Gatorland any time of the year by booking your tickets online. 
Why should I visit Gatorland?
Gatorland features a wide collection of animals in addition to alligators and offers amazing activities where you can interact with the animals up close.
Can I visit Gatorland for free?
Entry to Gatorland is free only for children up to the age of 2 years (make sure to carry a photo ID). 
How do I book tickets to visit Gatorland?
You can book tickets to visit Gatorland without any hassle online.
How much does it cost to visit Gatorland?
The tickets to visit Gatorland are priced at $35.13.
What is the best time to visit Gatorland?
The best time to visit Gatorland is early mornings on weekdays when the crowds are less.
What are Gatorland's hours?
Gatorland's hours are between 10 AM to 5 PM, daily. 
Can I visit Gatorland in a group?
Yes, Gatorland is happy to accommodate visitors in a group of 10 or more.
Can I visit Gatorland with the kids?
Gatorland is an ideal attraction for the entire family, including kids. However, kids from the age of 3 to 16 must be accompanied by a visitor aged 16 or above. 
Is Gatorland wheelchair friendly?
Yes, absolutely! You can arrive in your own wheelchair or rent one at the park for a small fee
Can I buy food and drinks at Gatorland?
Gatorland offers plenty of food and drink options at Pearl's Good Eats, Snack Shack, and the Coffee Shop to satisfy all types of food cravings. 
How long does it take to visit Gatorland?
On average, 4 to 5 hours is ample time to visit all the areas of the park and enjoy all its attractions at leisure. 
Is it worth visiting Gatorland?
Yes, Gatorland is a unique theme park that is home to thousands of alligators and the park offers fun and unique ways to interact with these animals.